Cool Gifts for Car Enthusiasts This Holiday Season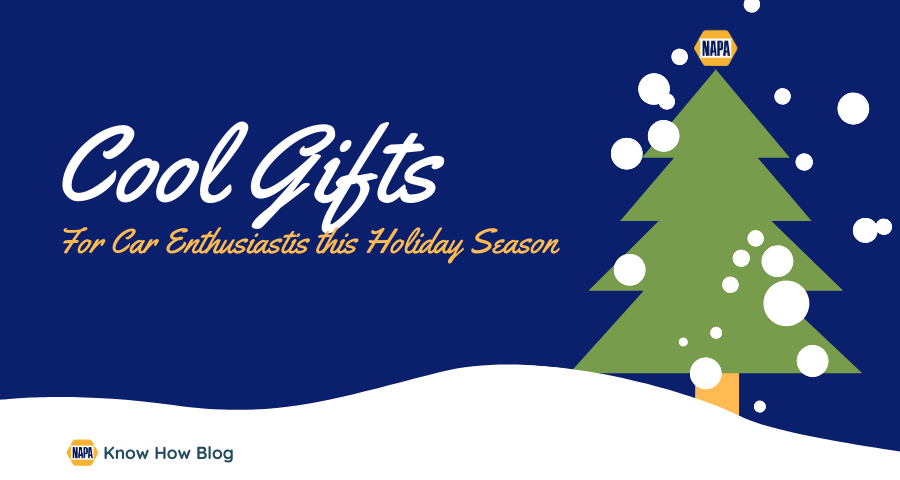 It might seem tricky, but there are plenty of cool gifts for car enthusiasts to help you overflow their stockings. Whether you're looking for things to help keep the garage tidy, make the next project easier or just want to put a smile on their face, there's something for everyone. Pick up a few of these cool gifts for car enthusiasts to put a smile on your gearhead's face this Christmas.
Forget the Stocking, Try a Tool Bag
Start your shopping by replacing that old stocking with a new tool bag. When you've got a lot of tools, it's tough to keep organized — a good tool bag will make sure your gearhead has the stuff they use all the time at the ready. This is especially helpful for the gearhead who ends up helping the neighbors fix their cars and needs an easy way to bring supplies next door.
Sturdy Gloves
Working on a car isn't exactly a neat and tidy process. There are also plenty of things that can scrape your knuckles, but not if you're wearing a good pair of work gloves. These will protect their hands and keep fingers warm in the colder months. Consider more than one pair in varying styles, or even disposable gloves for those especially messy jobs.
Multi-Function Tool
A multi-function tool ensures that your gearhead won't have to dig through a drawer of tools to find the one they need for the job. These tools can easily fit in a stocking because they fold compactly for storage, and since many come with a sheath and belt clip, they're always at the ready. You'll find multi-function tools with everything from pliers and wire cutters to knives and can openers. The more, the merrier!
Rags and Cloths
This doesn't sound exciting, but trust us, your gearhead will be glad they have rags and towels handy when they get oil or lubricant all over their hands. Not only will this keep their hands clean, it will help keep the garage clean and prevent fluids from spilling onto the floor where they could cause someone to slip.
Cleaners and Polishes
Everyone likes a shiny, clean car, so help your gearhead by purchasing some key cleaning products. If their car has a leather interior, use a leather cleaner and conditioner to keep things looking new and resist wear. For the outside, exterior cleaners and polishes remove all the dirt, give the car a good shine and protect it from damage.
Work Lights
It's hard to see under the car hood. Help make sure your gearhead can see well enough to do the job safely with a work light. It doesn't have to be huge, as a small light is perfect for seeing into a hard-to-reach space.
Check out all the tools and accessories available on NAPA online or trust one of our 17,000 NAPA AutoCare locations for routine maintenance and repairs. For more information on car gift ideas, chat with a knowledgeable expert at your local NAPA AUTO PARTS store.
Photo courtesy of Flickr.