2019 Holiday Gift Guide for the Up-And-Coming Fixer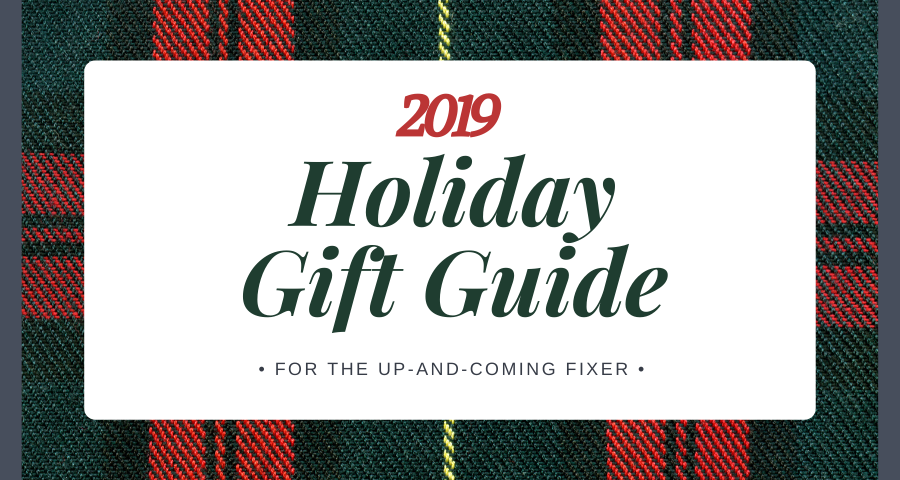 December 16, 2019
NAPA Auto Parts
Some people are passionate about their vehicle, keeping it in top condition with regular maintenance and routine cleaning. Their ride stands out across any parking lot. We put together our 2019 Holiday Gift Guide For The Up-And-Coming Fixer to help you find the perfect present for the car lover in your life.
Multi-Function Tool
Be prepared for anything with this compact multi-tool. Perfect for tossing in the glovebox, center console, or any handy storage compartment. Functions include: two files, two screwdrivers, knife, reamer, scraper, bottle & can opener, scissors, saw, and cork screw.
Diagnostic Code Reader
When working on modern vehicles a code reader is a must-have tool. This easy to use handheld code reader and scanner features a patented One-Click I/M Readiness Key, enabling you to check state emission monitor status and verify repairs. Read and erase codes on 1996 and newer domestic, Asian and European vehicles. It features a TFT color display (220 x 176 dpi).
Socket Set
Every automotive tool collection needs to include a ratchet and socket set. This 78-piece socket set is a great way to acquire a variety of 1/4″ and 3/8″ drive sockets at once. It includes the most common SAE and metric sockets (shallow and deep well) along with two extensions and a spark plug socket. Everything is organized in a handy carrying case.
Ratcheting Wrench Set
Ratcheting wrenches are an absolute must-have. Sometimes a ratchet and socket just won't fit in a cramped engine bay, which is where the ratcheting wrench shines. The open end makes it easy to break fasteners loose, while the ratcheting closed end makes quick work of the job. This 20-piece set includes both SAE and metric wrenches in the most popular sizes.
Air Compressor Kit
Compressed air is a handy thing to have when working on cars, or even around the house. This compact 6-gallon oil-free pancake compressor delivers 2.6 SCFM @ 90 psi and up to 150 psi max tank pressure. It has two built-in regulated air couplers to easily support two users. The kit includes the compressor, an air hose, plug, tire chuck, blow gun, tire gauge, rubber tip, and three adaptors.
Tool Bag
Keep your things organized with this handy tool bag featuring eight exterior and 14 interior pockets. It has a hard-molded bottom for maximum durability and adjustable padded shoulder strap for added comfort. Also included is a heavy-duty transparent organizer with adjustable partitions to keep everything in place.
Magnetic Retrieval Tool
Dropping a tool or fastener down into a hole is a sure way to stop a wrenching session cold. This handy little magnetic retrieval tool is just the ticket to save the day (if you dropped something made of ferrous metal that is). The telescoping handle extends over two feet and can pick up to 1-1/2 lbs.
Check out all the tools & equipment available on NAPA Online or trust one of our 17,000 NAPA AutoCare locations for routine maintenance and repairs. For more information on our holiday gift guide for the up-and-coming fixer, chat with a knowledgeable expert at your local NAPA AUTO PARTS store.
Photos courtesy of Wikimedia Commons.